ADVERTISING ON WEBITE
RATE CARD
Effective date: Jan 1, 2017
A/DISPLAY TYPE: Banner advertisement
SIZE: 4-3/4"X 5/8"(static)
LOCATION: At the top of every page of the website
RATE: $175/ month, 12 months minimum

B/TYPE: Sidebar advertisement
SIZE: 2"X 7/8"(static)
LOCATION: Right hand column on every page of the website except for the home page.
RATE: $65/ month, 12 months minimum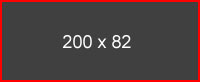 - Please contact for info
---
REQUIREMENTS: Advertisers are required to provide finished artwork for their ad in digital form.
All advertisements should be sent via email to support@motionborg.com.
All advertisements must commence on the 1st of a given month and their placement assured for a full year. An advertiser may swap out advertisements at their discretion and at their cost over the 12 month insertion period.
Pulsating ads may be placed subject to approval and price acceptance.
Every advertisement may have a direct link to their website.
For additional information please contact us.
PAYMENT INFORMATION
Please make all payments to our PayPal Account.